Ensemble,


partageons un Noël fruité
avec des recettes festives
et inspirantes !
A l'occasion des fêtes de fin d'année, 3 de nos chefs partenaires ont imaginé des recettes inédites en forme de boules de noël à partir de nos purées de fruits surgelées. Chaque semaine, vous pourrez découvrir sur cette page les secrets de leurs créations en téléchargeant les recettes.
Nous espérons que ces créations vous inspireront autant que nous !
Let's enjoy a fruity Christmas together



with some inspiring festive recipes!
For the end-of-year festivities, three of our partner Chefs have put together some original recipes in the form of Christmas decorations, based on our frozen fruit purees. Each week, you can discover the secrets of their creations on this page and download the recipes.
We hope that these creations will inspire you as much as they have us!
Red Prickly Pear & Raspberry
The flavours of the Red Prickly Pear are subtle but are heightened by the sweetness and acidity of the Raspberry. The depth of colour evokes the festive majesty of the season. As far as possible, applying minimal heat will preserve the fruits' aromatic profile and natural colours.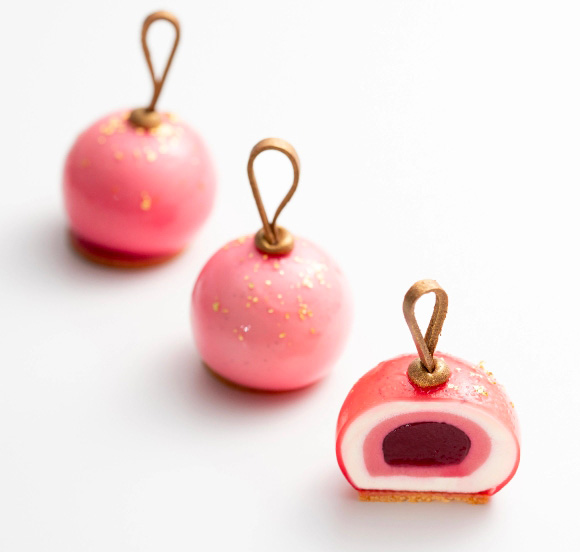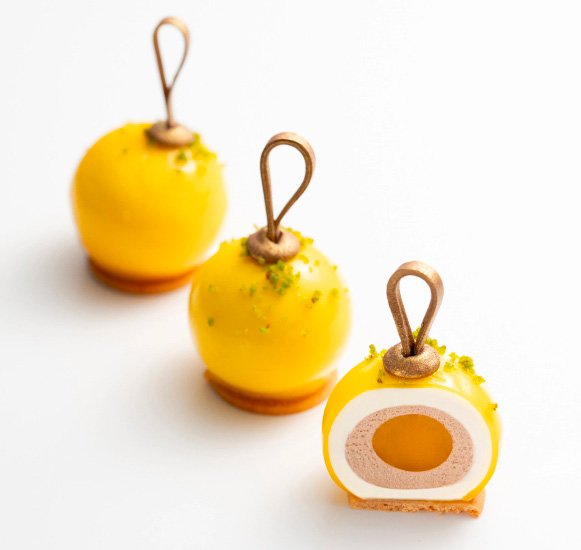 Mango & Coconut
The aromatic qualities of Mango pair perfectly with the nuttiness of Coconut and the spicy caramel notes of milk chocolate. The warm tropical notes are a welcome contrast to the colder Christmas season. For clean, easy assembly, ensure that each layer of the dessert is completely frozen before adding the next.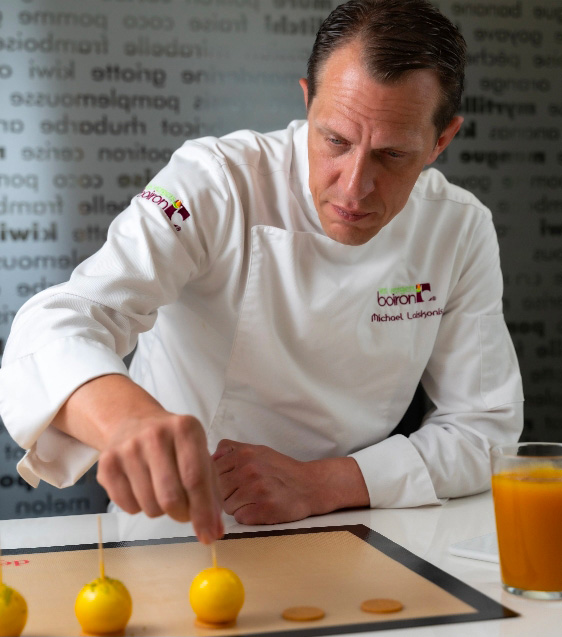 His taste for art and science have made him one of the most renowned Pastry Chefs in the United States.His signature style: a perfect balance between technique and creativity.
However, Michael Laïskonis started his career in bakery quite by chance, without any training whatsoever. His thirst for knowledge has done the rest.
2004 was a turning point: he joined the restaurant Le Bernardin in New York as a Pastry Chef and helped the mythical restaurant retain four New York Times stars and three Guide Michelin stars. In 2007, the James Beard Foundation awarded him the coveted Outstanding Chef prize.prix d'Éminent Chef
In 2012, driven by his desire to pass on knowledge, Michael Laïskonis became the creative director of New York's Institute of Culinary Education. Since 2011, the Chef has been working closely with Les vergers Boiron, both through the creation of recipes and demonstrations for end-users.
In 2023, he officially joined the company's team by becoming its Pastry Chef and Culinary Director in the United States.
PGI Clementine from Corsica, Bergamot, Chestnut & Vanilla
I started with the idea of a classic chestnut and clementine Mont Blanc. The PGI Corsican clementine brings the freshness and acidity necessary to balance the chestnut. My advice: make a cold infusion of some Christmas teas with the clementine purée for a longer mouthfeel and avoid any bitter notes.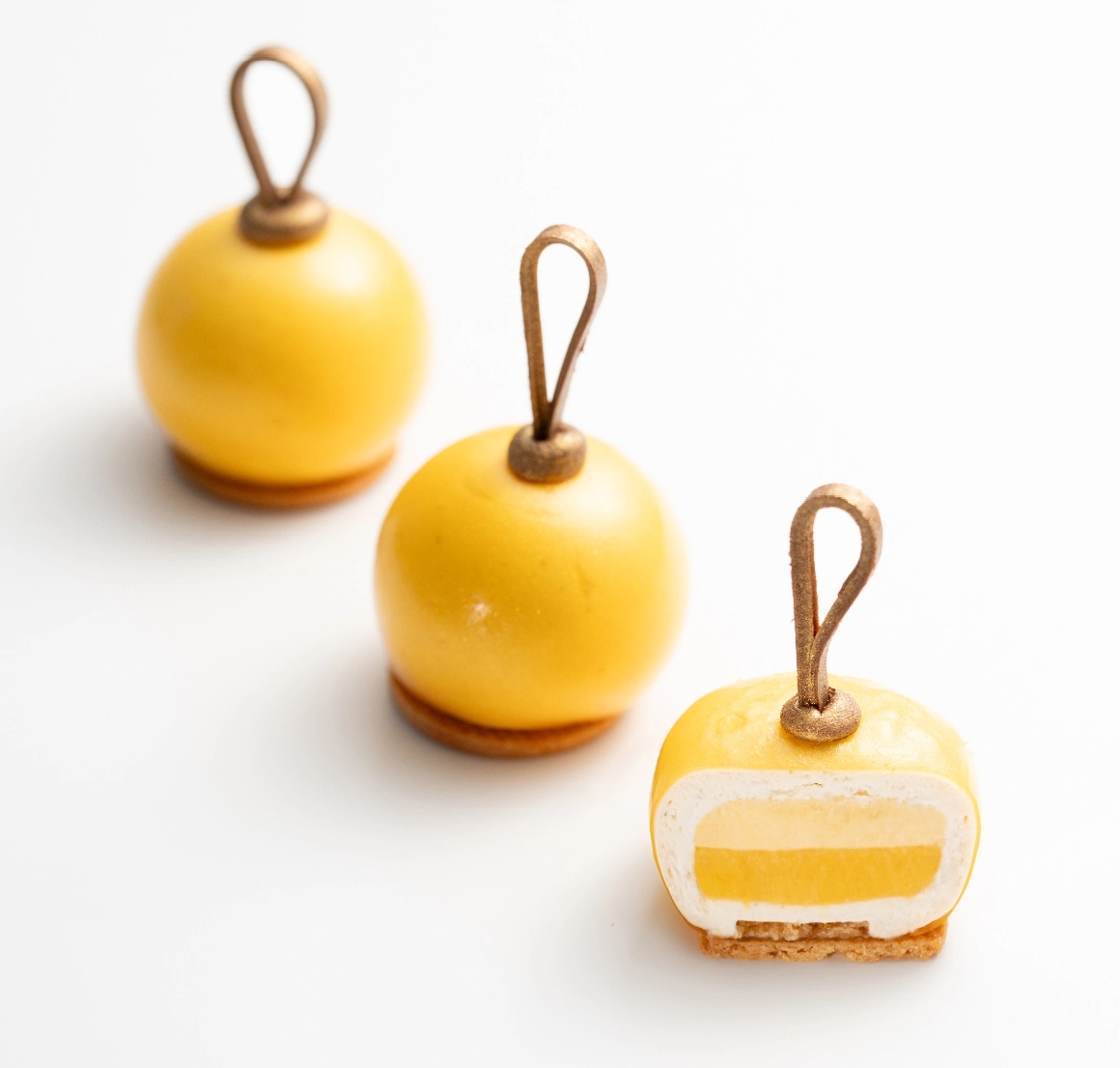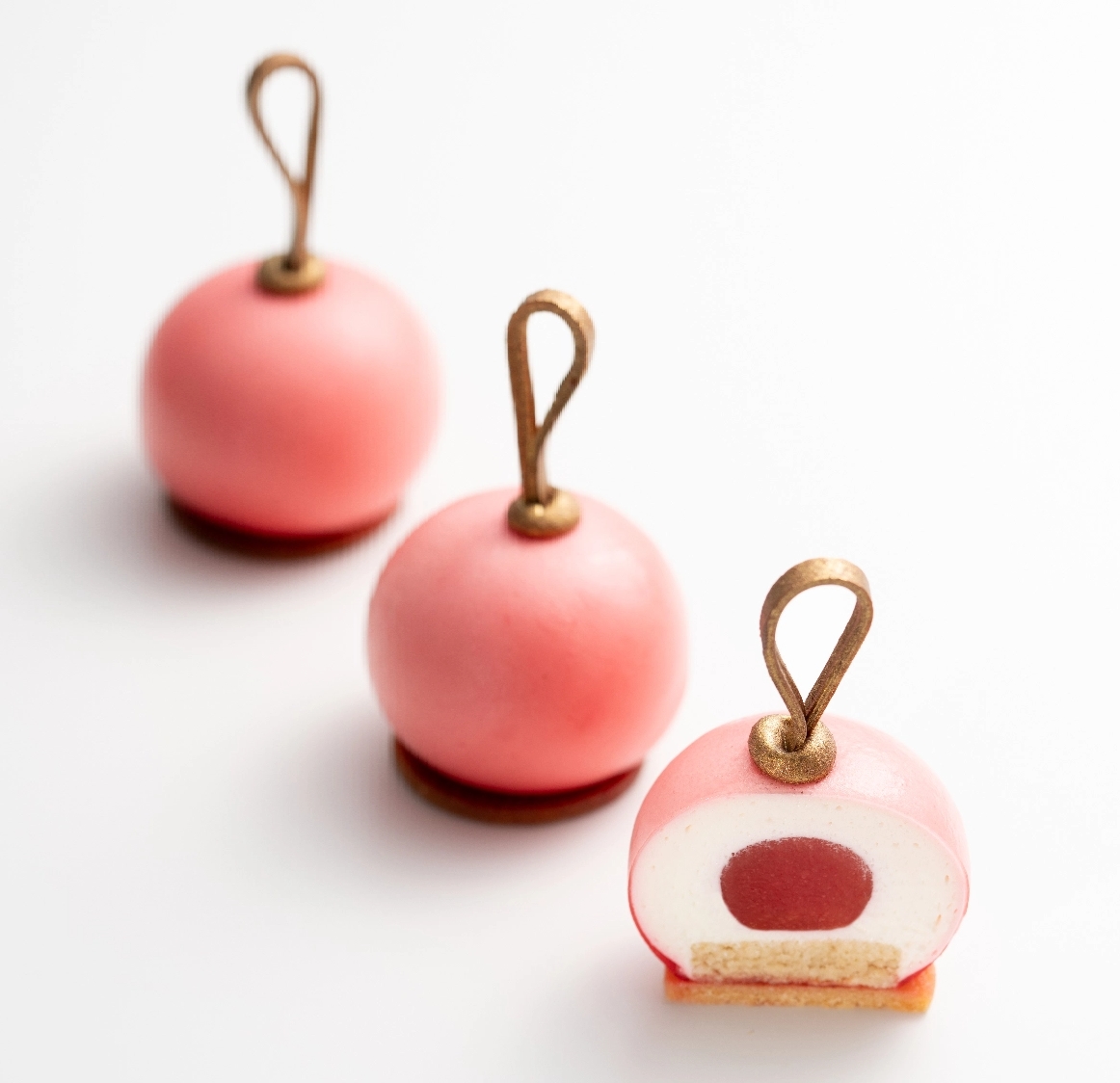 PGI Blood Orange, Bergamot, Ginger & Coconut
The combination of blood orange and ginger is well known in the pastry world. However, I wanted to add something "fatty" to create a more balanced and more tasty flavour triangle, hence the addition of coconut. The dominant use of PGI blood orange puree, which is exceptionally high in quality, brings notes of sweets and flowers, which will go perfectly with champagne!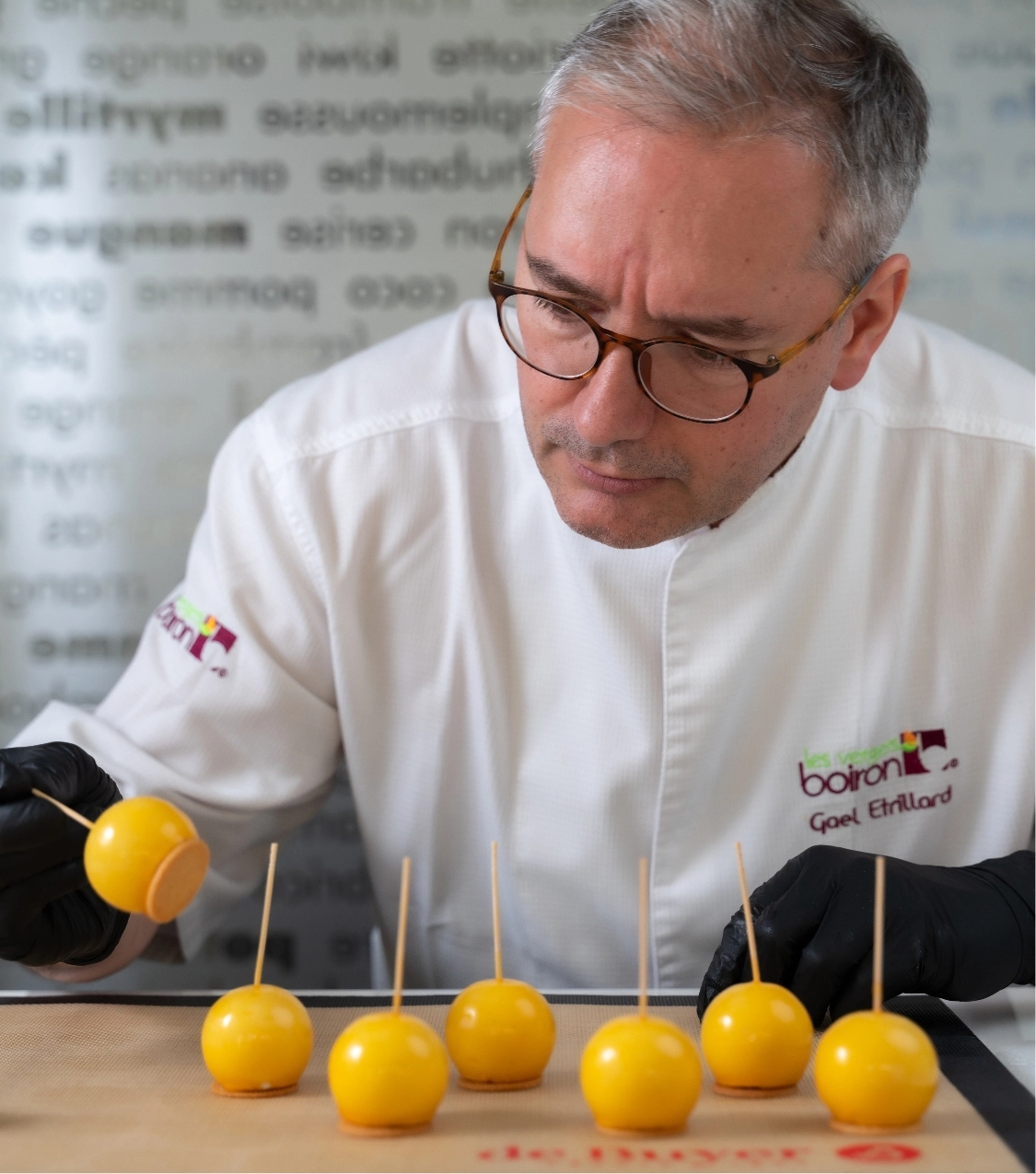 Gaël had a revelation at the age of 13, while enjoying a lemon tart.
One day, he would master the art of pastry! He has kept his promise. His determination and curiosity led him to train within renowned establishments worldwide: firstly, in France at the three Michelin star restaurant "Les Crayères" (in Reims), then in England at the prestigious "Landmark Hotel" (London), as well as in Asia, where the Chef finally decided to settle… but without unpacking his suitcases!
His traveller's soul pushed him to many and varied experiences in Canton (White Swan Hotel), Beijing (Radisson Hotel), Shanghai (Sheraton) and even Singapore (Raffles Hotel).
Stimulated by Asian culinary culture, Gaël finally decided to settle in Hong Kong in 2014 and joined Les vergers Boiron as a Pastry Chef.
Acai and Red fruits
When I was asked to create a dessert for Christmas, I immediately thought of our new flavour, acai. To bring out the notes of red fruits in the acai puree, I added some red fruits puree and was immediately won over by the aromatic power of this combination. To bring a little crunch, I have worked with chocolate and christmas-spiced granola.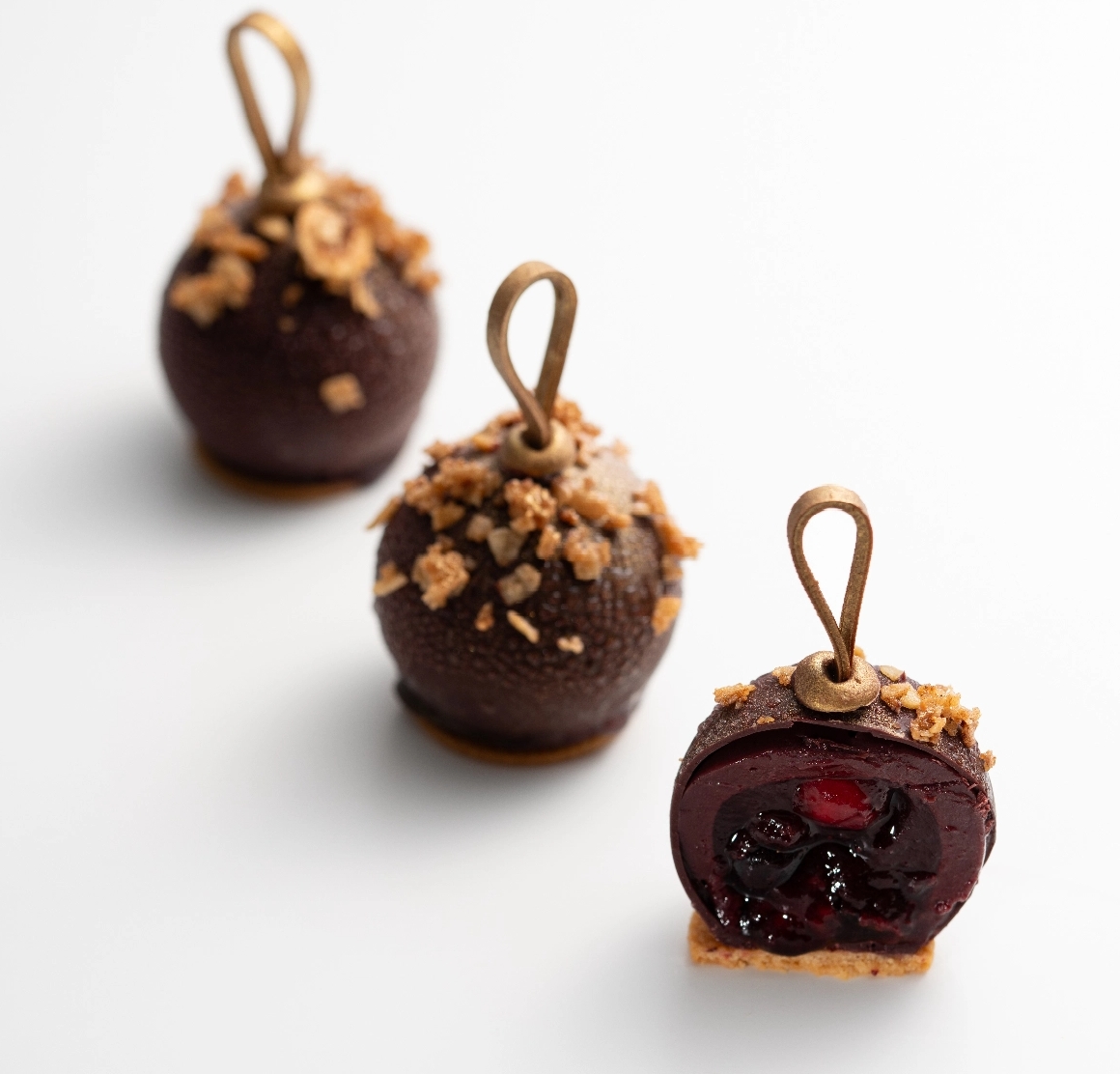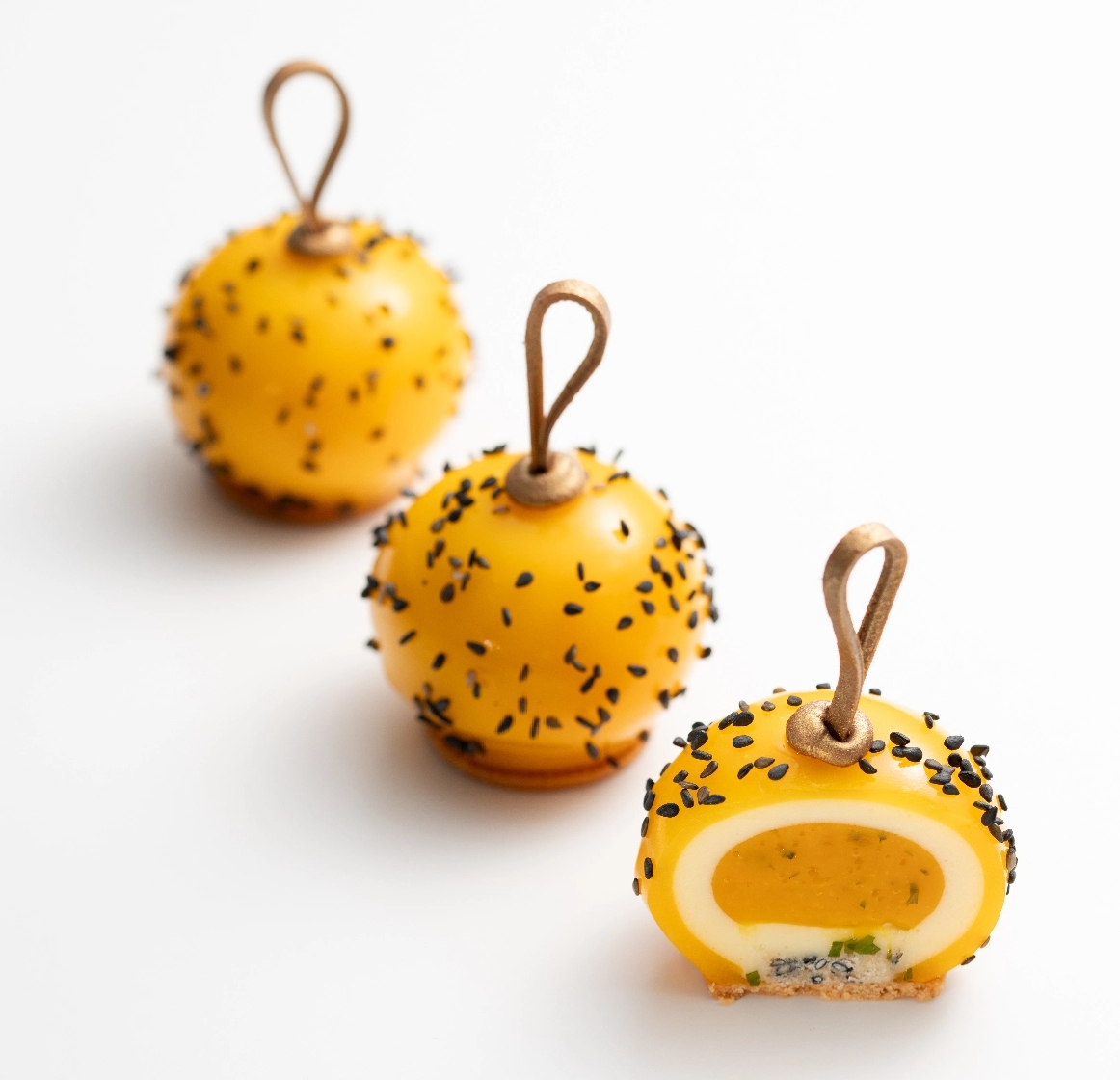 Sudachi and Mango
This recipe combines the acidity of sudachi puree with the naturally sweet flavour of mango puree. The herbal note comes from green shiso, a highly perfumed herb, which brings the overall flavour to life. It's a perfect dessert for adding a touch of freshness to your Christmas meals!.

With 15 competitions behind him at just 31 years old, Thibault Marchand loves a challenge.
His greatest victory (and the one which has made the most noise) was winning the British "Bake Off: The Professionals" in 2019, which he won with his partner Erica Sangiorgi. Following this, he was selected for Olive magazine's "Chef Awards" in the "Best Pastry Chef in the United Kingdom" category!
Driven by the desire to push his own limits and his perfectionism, this young talent did not hesitate to travel to Miami very early on to develop the branch of the famous "Hugo et Victor" pâtisserie there and then to work at the Kimpton Fitzroy in London. On his return to France, he opened his own pastry consulting company and, since October 2022, has been working as a Corporate Chef and Technical Ambassador for Les vergers Boiron..