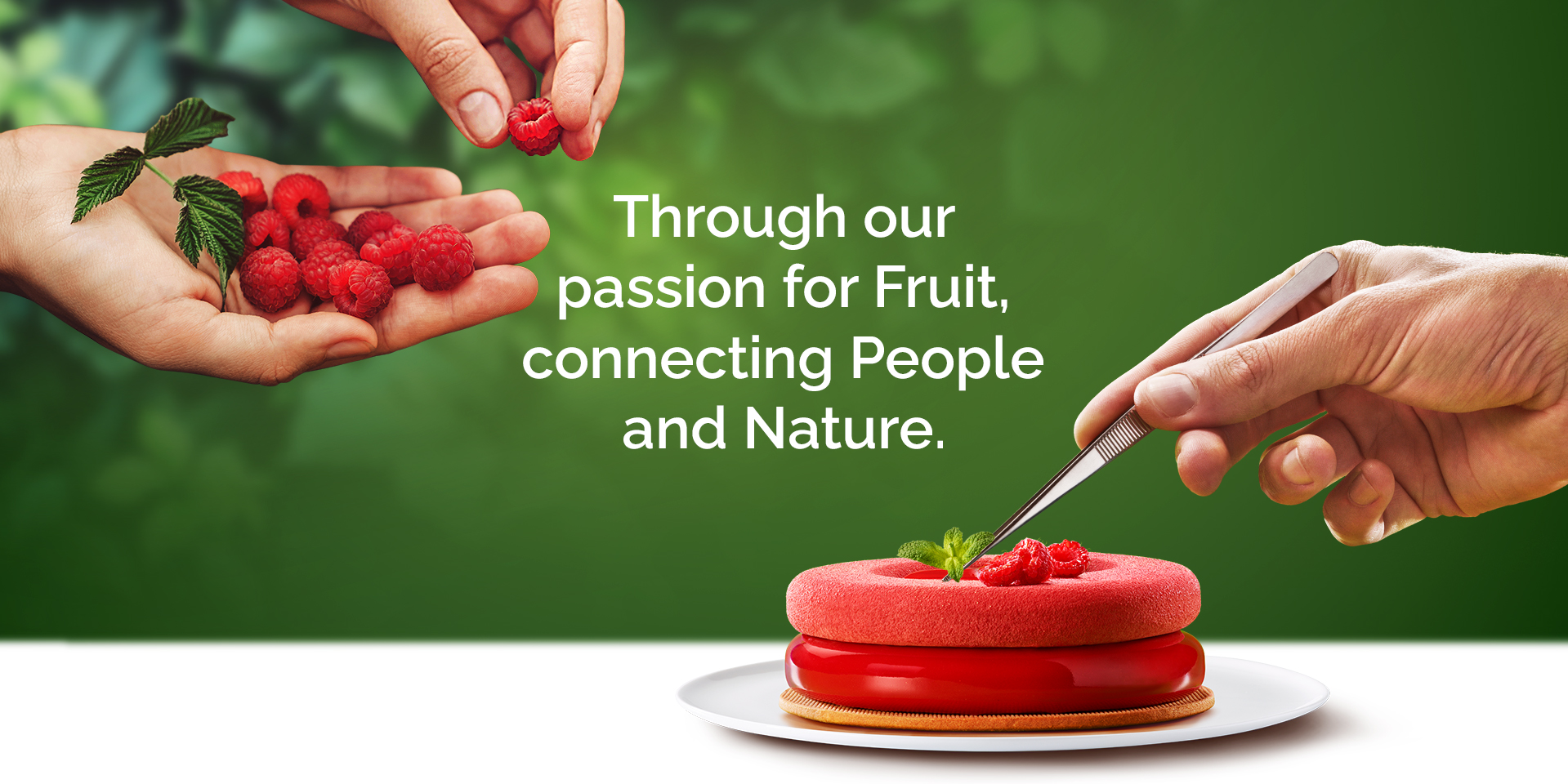 To mark the 80th anniversary of our company, we're proud to share our story with you. The story of a family company that has grown by adapting and transforming, without ever compromising our values, soul or personality. The story of a company that has never stopped innovating, led by committed men and women who are passionate about their work.


Our brand is recognised worlwide and is now present in more than 80 countries, with over 200 employees. Our relationships of trust, the result of 80 years of shared passion with artisans and with our producers and partners, have enabled us to continually evolve. Step by step, brick by brick, tray by tray, we have built the inspiring adventure of Les vergers Boiron.


Now more than ever, let's continue to share the best of fruit
as we always have : together!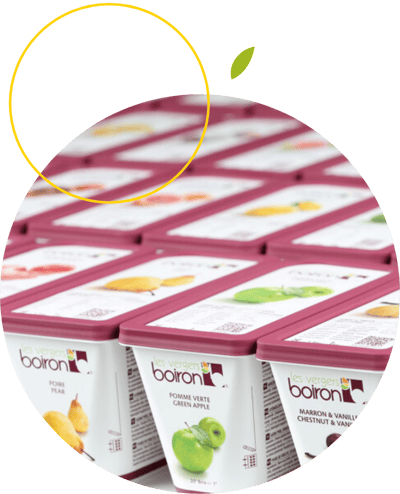 Les vergers Boiron,
THE partner for Culinary
Professionals.
New flavours, new ranges, over the years, our product offer has continually grown in diversity, quality and functionality. When it comes to packaging, our company has always been keen to go one step further to exceed market standards. Our range currently boasts over 60 frozen purees, plus 6 varieties of coulis, 4 concentrated preparations and 16 frozen whole and chopped fruits. Our products are available in organic, PGI and no added sugar ranges, for chefs all over the world, to delight lovers of fine food!
80 years
of ambition
& growth
Les vergers Boiron,
a fearless company
Since the 1990s, we have scoured the planet to find new suppliers for our products.
Step by step, year after year, we have strengthened our commercial positioning.
In 2017, we set up a sales office in Hong Kong, followed in 2018 by a marketing subsidiary in New York.
Today, we are proud to be distributed in over 80 countries worldwide.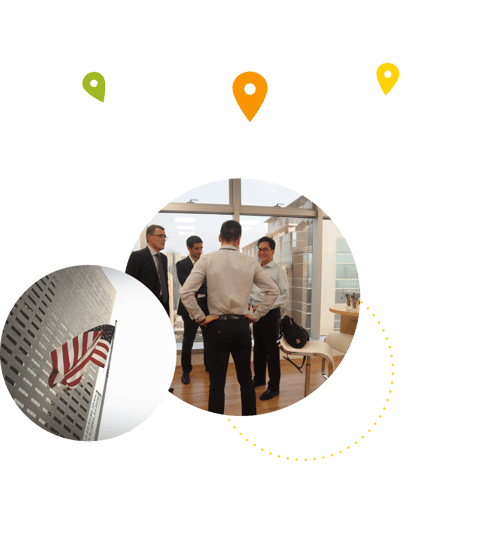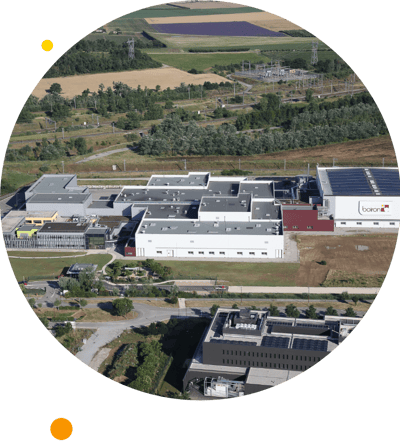 80 years
of courage
& boldness
Les vergers Boiron,
a company that has not shrunk from making big decisions.
In 2009, we realised our facilities were too small, so decided to bring all the teams together on a new site Valence-Rovaltain. Thanks to this ambitious, large-scale project, the company underwent a mini revolution, then only 8 years later, we began to expand the factory and the offices.
80 years
of sharing
& creativity
Les vergers Boiron,
an inspired and
inspiring company
Since 2005, chefs have been a part of our company. We have built up a network of global ambassadors and we organise competitions all over the world: Battle for the Boiron Cup in the United States, Pairing the Best in Asia, a patisserie competition in Japan, Championnat de France du Dessert in France…. In 2019, we asserted our originality by creating « Fruitology® »: a unique, unprecedented language that creates an identity card for each of our fruit purees, by examining the various sensory characteristics. From know-how to marketing, fruit puree is much more than a simple raw material to us - it's a blend of exceptional, authentic flavours, colours and textures, designed for all culinary artisans.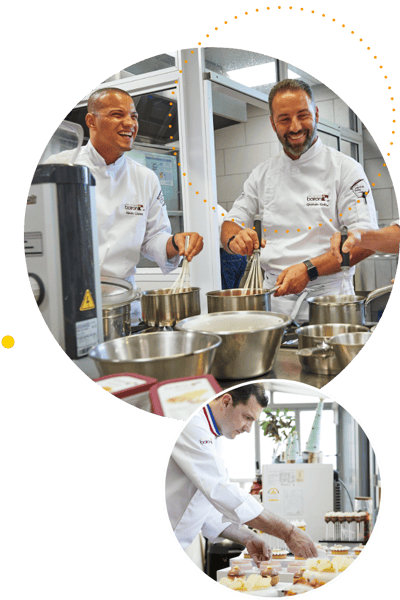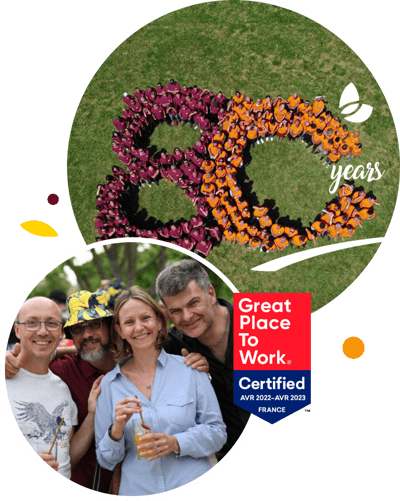 80 years
of commitment
& collaboration
Les vergers Boiron,
a company that nurtures people.
We have always placed a lot of importance on the quality of our relationships with all our contacts. Over the years, our company has formed strong ties - many suppliers have become essential partners and many long-term employees and customers are still with us today. For us, partnership, trust and sharing are not empty words!

We nurture our human relationships daily, a commitment that, this year, led to us being certified GREAT PLACE TO WORK®, a benchmark global label that encourages us to continue our strategy of being an enlightened, inspiring company, for our staff and all our stakeholders.
Testimonials
from our staff
"Regularity, expertise, sharing... these are the qualities that have made my 35 years at Les vergers Boiron so special."
Pierre
"At Les vergers Boiron, you're not just a number. You're part of a family company where everyone gets on well together."
Christiane
"For 27 years, I've appreciated the team work, both with my colleagues in the Performance department and with the Management Committee, defining the company strategy."
Éric
"Working on the development and progress of Les vergers Boiron, initially a small business and now a big company, has been very rewarding."
Ridha
"What motivated me to join the team was the fact that we market a natural range that is very well respected by patisserie and catering professionals."
Pierre-Yves

80 years of history
shared with you!